Asset Finance Company based in Southampton, Hampshire dealing with Brokers Nationwide
Liberty Leasing Limited is happy to receive introductions from any professional UK finance broker or dealer. Where the introduction relates to a regulated or exempt customer, the broker or dealer must hold the relevant permissions from the FCA and comply with Liberty Leasing's criteria. Please contact our sales department at Liberty House who can put you in touch with an account manager for your area.
We have account managers covering all areas from Scotland to the Southwest who are always looking to develop new business relationships in their respective areas. If you already know who your account manager is, you can contact them directly from our Contact Us page.
Applications can be made using your own proposal template, alternatively you can request one of our templates from your account manager or the Sales Support team. To submit new business applications you can Fax them to 02380 453030, email them to info@libertyleasing.co.uk or contact your Account Manager directly.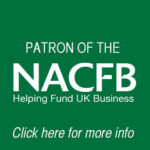 Liberty Leasing Limited is a Patron of the NACFB (National Association of Commercial Finance Brokers) CLICK HERE to find out more about our industry's official trade body.
Business Summary
Background
•   Privately owned finance company
•   Formed in 2001
•   Introducer Focussed
•   Patron of the NACFB
Products
•   Finance Leasing
•   Hire/Lease Purchase
•   Refinancing of existing assets
•   Chattels Mortgage
•   Other types secured lending considered
Type of Clients
•   Companies who have full credit line with Prime lenders
•   Limited Companies, Partnerships & Sole Traders
•   High Net Worth Individuals
•   Will consider new start businesses and phoenix companies
•   Will consider minor or historic adverse credit history (i.e CCJ's, Defaults)
•   Home Owners only in most circumstances
Assets Financed
•   Cars (inc Fleet Vehicles)
•   Prestige / Classic Cars
•   Haulage / Commercial Vehicles (Vans, Trucks etc)
•   Engineering Equipment
•   Print & Agricultural  Machinery
•   Manufacturing Plant / Machinery
•   Coaches / Buses / Taxis
•   Many other assets considered
Agreement Profiles
•  Terms available from 12 to 60 Months
•   Balloon Payments available on Prestige Cars
•   Staged and Seasonal payment profiles (where appropriate)
•   We can use additional asset security to structure a deal with more flexibility, i.e. reduced deposit, increased term.
Information Required
•   Completed proposal form
•   Full vehicle/ asset details
•   Information Request Form signed by directors/applicants (in order to undertake credit searches)
•   Copies of at least 3 Months Bank statements
•   Most Recent Audited / Management Accounts
•   Reasons for purchase / background of client
For more information regarding leasing or any of our products, please speak to your Account Manager or contact the sales team.